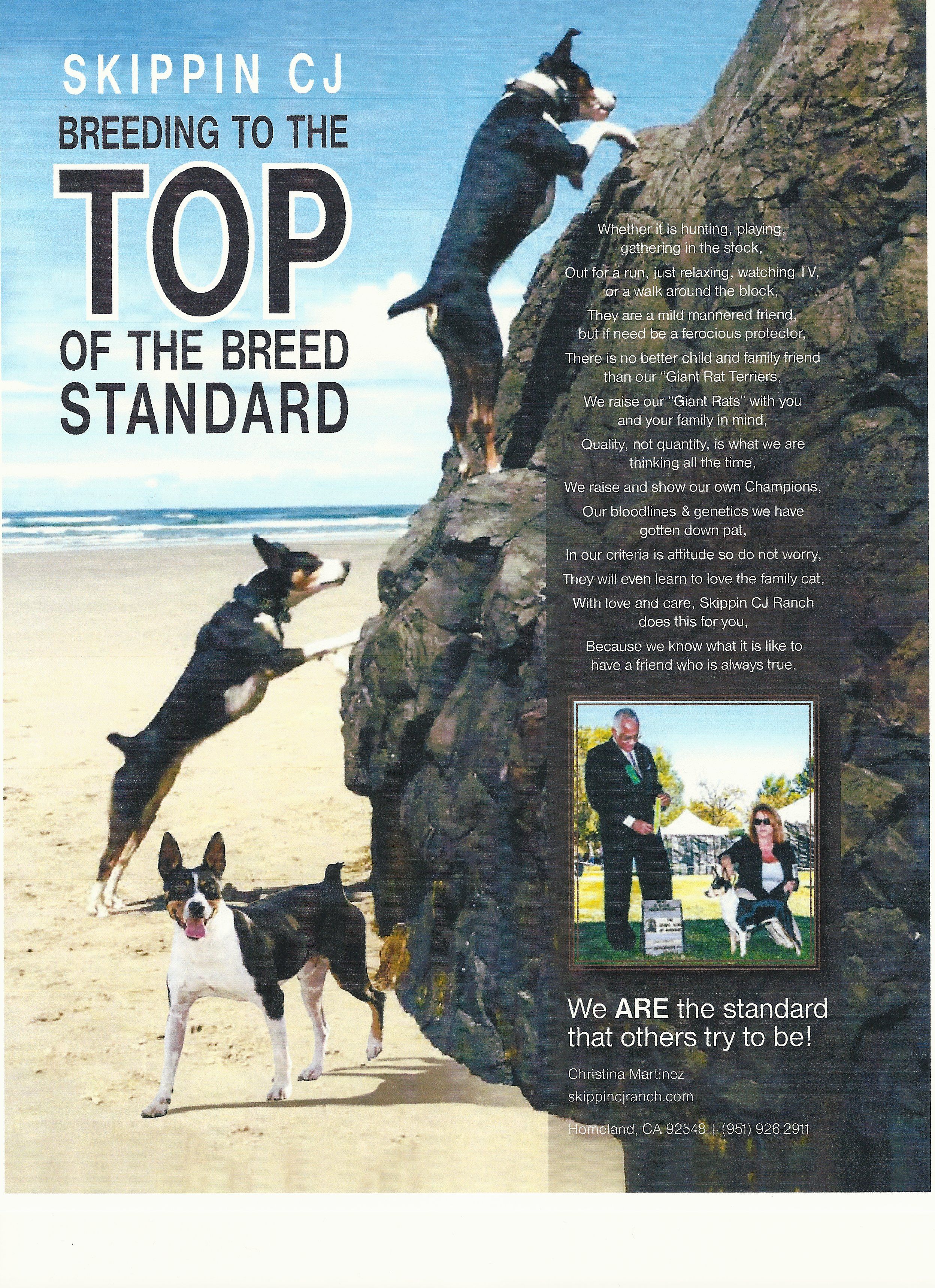 Welcome!
Skippin' CJ Ranch is located in Southern California. We specialize in Skipper W Breeding.  We also like a well mannered stallion and expect this also of his offspring.  We are very proud to be producing quality, balance and good minded American Paint Horses & American Quarter Horses.
 
Hello let me start off by introducing myself; I am Christina Martinez I am married to Jose and we have 3 children we live in Homeland California on our ranch. I started raising "Terriers" in 2002 starting off with the Fire Mountain Rat Terrier lines specifically. Through the years we have purchased many outstanding Standard Rat Terriers and have begun a top quality breeding program that consists of the last remaining Standard type Fire Mountain dogs left in the world. We have aquired Diamond Valley Patches and he has really been a top producer for our kennel. We have also placed several of those offspring in new standard Rat Terrier breeding homes. Skippin CJ also works closely with the last few large Standard Rat Terrier breeders to ensure original traits and high quality offspring. Our dogs are raised with very high expectations and litters are born to better the breed they represent. I believe in a traditional dog in keeping with the breed standard that was established in 2009 for the Standard Rat Terrier.

 We do not believe in breeding purely to produce puppies but, in breeding to better the breed one litter at a time. I fully follow the breeds AKC standard for Rat Terriers and encourage people to read and know it as well.

Our aim has always been to raise high quality good temperament dogs that have great hunting drive but, can still be a couch potatoe at the end of the day. Much like our all around horses I value the Standard Rat Terrier for being just that as well a handsome dog with great conformation, easy going attitude but still enough gumption to hunt prey. I want to express how very proud we are to be a conservator for this wonderful breed. We look forward to the future and helping new people find and enjoy this dog as much as we have. Here at Skippin CJ Ranch we will never sacrifice our dogs quality we believe in raising the best and only breeding the best of best. Our work here will forever impact the Giant Rat Terrier line and we take our commitments very seriously in that aspect.

Thank You
Christina Martinez
& Family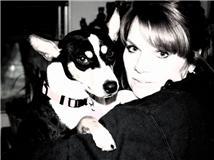 We hope you enjoy your visit to our site and "Thank You" for stopping by.


*Skippin CJ Ranch has direct Fire Mountain Sons & Daughters*
We are one of the remaining few to raise the large Fire Mountain Giant Rat Terriers in the World
~Many Thanks to Rosalie Rinear for all her years of hard work!

FireMtnRosalie@webtv.netTo MABCJM@MSN.COM
From: FireMtnRosalie@webtv.net
Sent: Sat 8/28/10 1:34 AM
To: MABCJM@MSN.COM


"Thank you for your kind words about my dogs. Im glad to know that my line is being carried on by people that truely care about the breed". Take care, Rosalie Rinear Fire Mountain Rat Terriers (retired)
Animal Planet Too Cute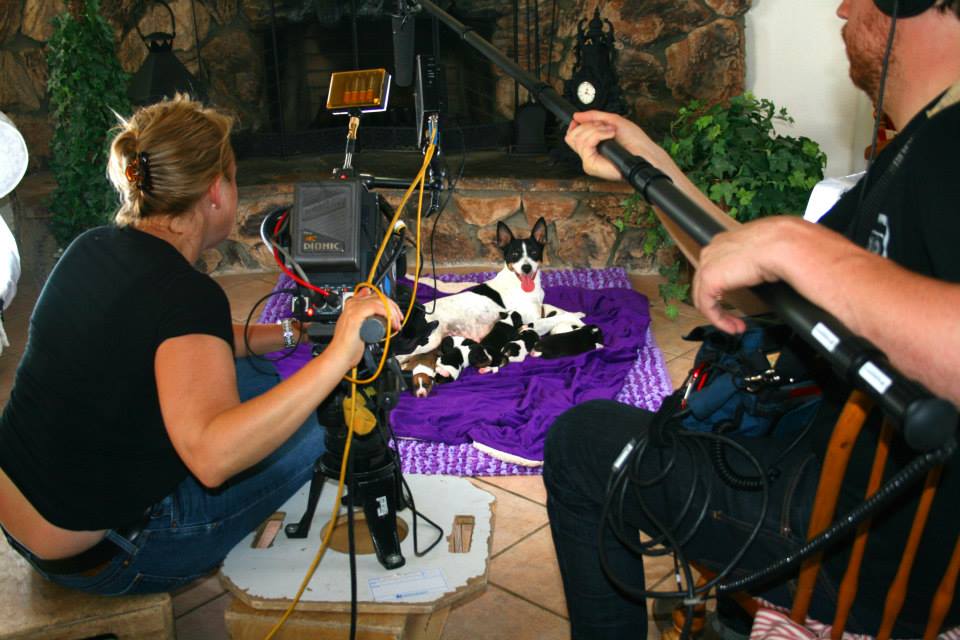 I would like  to thank True Entertainment for the time they gave to my Rat Terriers and showing the world what a Rat Terriers are all about. I'm so proud of my dogs and how they perform whether it is on the ranch or competing in the show ring they can do it all. Animal Planet Too Cute was a great opportunity for a true show case of the Standard Rat Terriers. 
__________________________________________________________________________

 

Breeding to the top of the breed standard
Whether it is hunting, playing, gathering in the stock,
Out for a run, just relaxing, watching TV, or a walk around the block,
They are a mild mannered friend, but if need be a ferocious protector,
There is no better child and family friend than our "Giant Rat Terriers,
We raise our "Giant Rats" with you and your family in mind,
Quality, not quantity, in what we are thinking all the time,
We raise and show our own Champions, 
Our bloodlines & genetics we have gotten down pat,
In our criteria is attitude so do not worry,
They will even learn to love the family cat,
With love and care, Skippin CJ Ranch does this for you,
Because we know what it is like to have a friend who is always true.
 We ARE the standard that others try to be!

__________________________________________________________
 
html google-site-verification: googlee319c91cb8f3fa9f.htm text/html; charset=ISO-8859-1 _cf_loadingtexthtml=